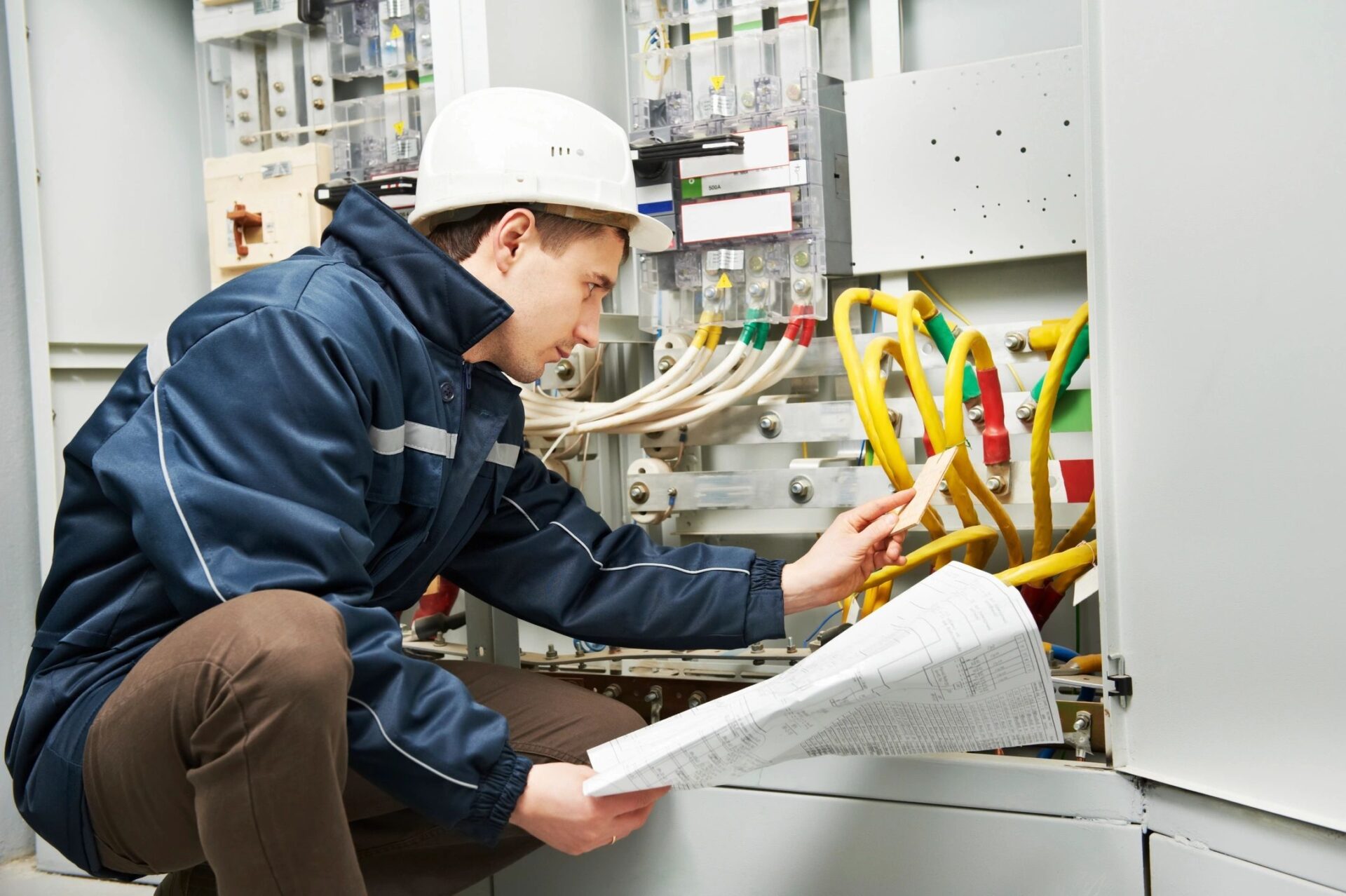 Full line Electrical Services: Electric electrician for any and all of your electric needs. Our electricians are experienced working on projects and sites of all types – they will be an invaluable resource for your business.
Design-Build: For custom and from-scratch electrical solutions, we will work with you as a Design-Build contractor. Our electricians will work closely with you before and through build-out of your facility to design and develop an electrical system that best fits your needs.
Energy Efficient Lighting and Controls:

Upgrade your older technology into more efficient technology.
HVLS Installations: Factory Certified supply and turnkey installation of high volume in low speed and large diameter fan.
Utility Trade Ally:

Ensuring that our clients are getting the most out of the utility rebates and incentives to help pay for energy retrofit projects.